Galleries

Framing & Shipping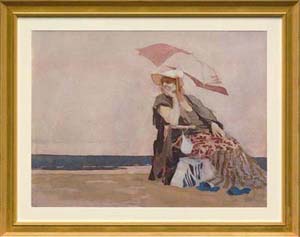 Framing Costs

For orders placed by contacting D. Levine Ink, the framing price for all currently available prints and frame options is a maximum of $400, less for smaller prints. Please contact us for framing prices for smaller prints.

For a wider selection of frames, costs and delivery charges, contact Picture This of Westport, CT at 203-227-6861. To view an online catalogue of frames offered through Picture This of Westport click here.

Protective Plexiglas

All prints are framed under UV-reducing Plexiglas which both protects against the damaging effects of light and against the possibility of shattering during shipping and hanging. (Note: when cleaning your framed print, use Plexiglas cleaner and a soft cloth. Do not use harsh chemicals, such as glass cleaner, or abrasive materials.)

Frame Options

View the frame options, below, to make your selection (click to enlarge). Be sure to mention your frame style when you contact us.

Framing Standards

All D. Levine Ink framed prints adhere to the high standards of the American Institute of Conservation http://aic.stanford.edu/treasure/matt.html, which can be summarized as follows:


items are matted with chemically stable window and back mats (at least 4 ply in thickness; alkaline—pH 7.5–10, 100% cotton rag or chemically purified woodpulp);
mats are larger than the item being matted;
the window and back mat are attached along the top or left edge (which ever is longer) with gummed linen tape (the gummed linen tape touches ONLY the mat board, not the object);
the work is hinged to the back mat with Japanese paper and wheat starch paste or with photocorners as a primary means of attachment;
chemically stable backing board is placed into the frame behind the matted work; and
a dust seal made from chemically stable paper is placed on the very back of the frame.


Finishing

Framed prints are ready to hang, with hardware and wire hangers attached.

Frame Size

The dimensions for framed art listed on the gallery pages represent the outside measurement, which may vary ever so slightly due to molding size.

Shipping Costs, Packing, Delivery

The costs of domestic shipping and handling are included in the price of unframed prints.

All domestic shipping is via Federal Express ground delivery. Please allow up to four weeks for delivery of framed prints (assuming availability of selected frame style) and up to two weeks for unframed prints.

Framed and unframed prints are securely packed in protective materials.

Please contact us for international shipping and special requests.




Tribeca Black

Academie Black

Heyward Ebony

Valagio Maple

Academie Gold

Heyward Birch

Valagio Plume Mahogany

Academie Silver

Ascot Walnut